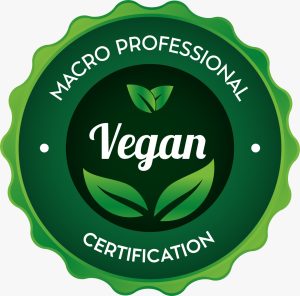 It has been of great importance in recent years that the products are not tested on animals and do not contain animal ingredients in cosmetic products such as make-up, hair and skin care, personal care, perfume. With the awareness of this issue around the world, the vegan symbol in cosmetic products on the market has become a point where the manufacturer instills confidence. In order for a cosmetic product to be declared vegan, the manufacturer must provide vegan certification or obtain a vegan certificate from authorized institutions.
Vegan certification in cosmetic products is a process that requires professional support, including laboratory analysis and documentation control. The statement that the product has not been tested on animals and that it does not contain animal ingredients must be scientifically proven. For this, the Animal DNA Test performed in internationally accredited laboratories should be applied. At the same time, product ingredients should not contain Genetically Modified Organisms (GMO) and any raw materials of animal origin.
Vegan Certificate is provided by private institutions authorized to issue certificates in accordance with international regulations.
Vegan Certification in Cosmetic Products
There are conditions that must be met in order to claim on the packaging that your cosmetic product is vegan.
To claim vegan in cosmetic products, the following conditions must be met:
Test report that the formulation does not contain animal DNA.
Documentation that each raw material in the formulation is not of animal origin
Official declaration that each raw material in the formulation is non-GMO
A statement that each raw material in the formulation has not been tested on animals.
Manufacturers who meet these conditions may claim that the product is vegan on the packaging and in their marketing actions; they can use a vegan logo or vegan sign of their own design, and the phrase "Vegan".
How to Get Vegan Certification for Cosmetic Products?
Vegan certification is prepared by accredited institutions and laboratories authorized to issue the document. Manufacturers who have successfully completed the certification processes of these institutions can use the vegan symbol of the institution in their related products.
As Macro Professional, we carefully provide the necessary laboratory and certification control service so that you can make a Vegan claim and put a vegan product mark on your cosmetic product.
Kozmetik ürünlerde vegan iddiasında bulunmak için aşağıdaki koşulların sağlanması gerekir:
Bu şartları sağlayan üreticiler, ambalaj üzerinde ve pazarlama aksiyonlarında ürünün vegan olduğunu iddia edebilirler; kendi tasarladıkları bir vegan logosunu veya vegan işaretini, ve "Vegandır" ibaresini kullanabilirler.
Kozmetik Ürünler için Vegan Sertifikası Nasıl Alınır
Vegan sertifikasyonu, belgeyi vermeye yetkili akredite kurum ve laboratuvarlar tarafından hazırlanır. Bu kurumların sertifikasyon süreçlerini başarıyla tamamlayan üreticiler, ilgili ürünlerinde, kurumun vegan sembolünü kullanabilirler.
Macro Professional olarak, kozmetik ürününüzde Vegan iddiasında bulunabilmeniz ve vegan ürün işareti koyabilmeniz için gerekli laboratuvar ve belgelendirme kontrolü hizmetini özenle sağlıyoruz.